Coding can be used for many things. Functional things and things without function. Art?
followers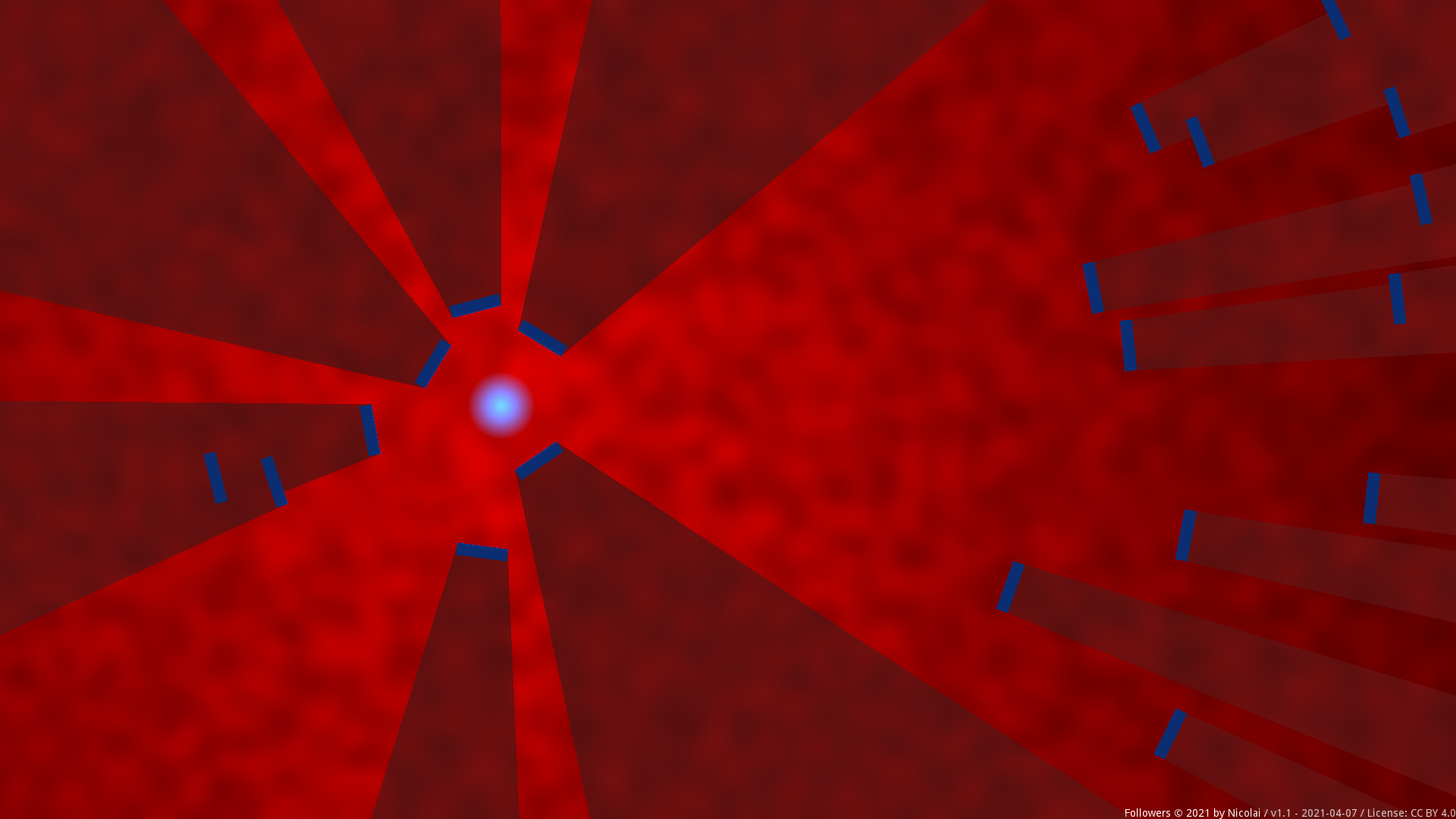 Objects follow you and freeze on a click. Wander through your frozen followers and listen to their sound. Unfreeze with another click.
Click here or image to start it
Technologies: Godot, Inkscape, Zynaddsubfx, Renoise, WebAssembly, HTML5
angst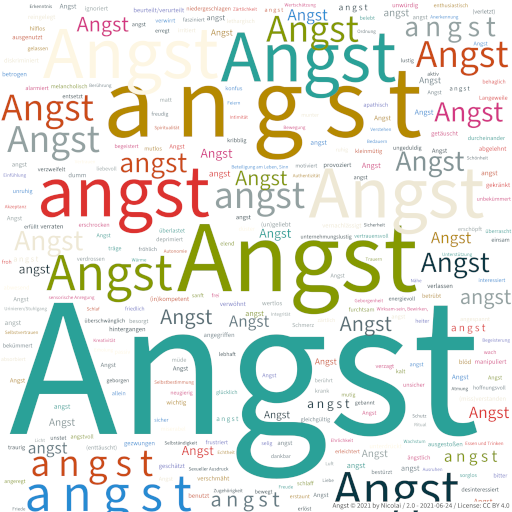 We all have fears. They blocks us. They sucks in and comsume energy we need to live a decent life. Fear is omnipresent in the news and media.
If your needs are fulfilled, you have good feelings. If they are not fulfilled, you have bad feelings - although they are all just feelings. If you have angst, all this is in the background, barely perceptible, everything is just angst.
"You can have fears, but don't be afraid!"
Click image or here to show it
Technologies: wordclouds by psykhi, programmed in Go